Discount Circuit
Discount Circuit is the first of its kind organized corporate retail network for consumer durables with a discount format in India. The concept is market to enable manufacturers & suppliers of consumer durables to sell products which are loosing its retail commercial value due to business circumstances. Discount circuit provides a platform to them to realize maximum value from the stocks without affecting the larger market on the pricing front.
For the consumers this presents a great value proposition to purchase goods at significant discounts at the same time getting the satisfaction of buying a quality product with manufacturer's warranties.
Promotors
Discount Circuit was conceived in early 2003 by a small group of professionals comprising Sushil K Malik Chairman Calcom Vision Ltd, Rajpal Singh Duggal, Bharti & Abhay Jain. Due to preoccupation with other businesses this core group disbanded and presently Rajpal Singh Duggal is the current Promoter.He is an MBA with over 30 years of experience in Industry with two of the premier business group's in North india in various capacities and presently engaged in Management Consultancy in Business Strategy, Restructuring, Business Collaborations and Finance. During the past four years he has devoted full time to Discount Circuit and is responsible to have created,tested and made this unique business model successful.
Benefits
For the consumer there are immense benefits in terms of value shopping.
Product available at a discount from the Market Price
Maunfacturers warranty available as per original product.(In some cases reduced warranty period)
Discounts available throughout the year unlike periodic sales by Companies,usuall once/twice an year.
Choice of brands at a single location unlike a single brand sale.
Multi-product,multi-brand shopping experience.
Showroom shopping experience instead of temperary sales in banquet halls,make-shift spaces.
Location
Discount Circuit is located in Ansal Plaza, Vaishali, Ghaziabad. This spacious, air-conditioned mall spans over an area of 2,00,000 sq. ft. It providew a range of premium retail outlets, a state-of-the-art 3 screen multiplex and a choice of fine dining outlets housed in a food court.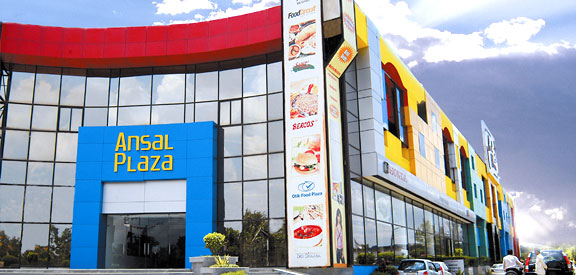 Location Map